---

King Louis 16th

King Louis 16th was so shortsighted he could not recognize anyone more than 3 paces away.
He was stout, 5ft 6 inches tall with the worst possible bearing.
He looked like some peasant, shambling along behind his plough, there was nothing proud or regal about him.
Yet in court dress he could look magnificent.
However, clothes and dress were of no interest to him atall, he just put on what was handed to him.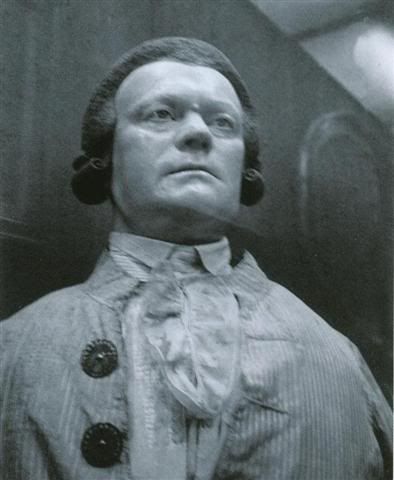 Dr Curtius ( self portrait in wax...warts and all ! )


Dr Philippe Curtius was a doctor in Switzerland who modelled wax replicas of the human organs to demonstrate medical conditions to his patients. However he found that he had a skill and talent for modelling and was soon modelling heads and figures and becoming famous for his artistry.
It was in 1763 that the Prince de Conte visited Switzerland to see the writer Rousseau who was living there in exile.
Rousseau introduced the Prince to his friend Dr Curtius and his collection of wax figures. The Prince was amazed at his talent ... and invited him to come to Paris.
The doctor finally decided to go and try his luck in the exciting world of Paris and eventually he set up an exhibition of wax figures and novelties there.
In due course he invited Marie Tussaud's mother ( who was the doctor's housekeeper ) and her young daughter Marie over to live with him in Paris.
Dr Curtius had developed into a skillful modeller in wax and eventually he passed on his skills to the young Marie.
Besides his exhibition of famous figures and novelties the doctor also modelled erotic figures which he sold to his private, more discerning clients..... these erotic wax figures were a very profitable sideline for Dr Curtius !
By the year 1770 Marie was 9 years old and had been living in Paris for 3 years.


In the spring of 1780 Mme Elizabeth ( youngest sister of the King ) was aged 16 and she was given her own suite of rooms in Versailles.
It was around this time too that she met Marie Grosholtz (Marie Tussaud ) who was aged 19 .




Marie Tussaud age 17


The princess was charmed by Marie and impressed by her fine skills at modelling in wax.
The Princess invited the talented young Marie to come and live with her at Versailles and teach her the art of wax modelling.




Madame Elizabeth



Madame Elizabeth had blue eyes, a fair complexion and a gentle, loving nature.
Like all of the Royal Family , she had a soft spot for the Swiss and so Marie soon found herself living in the Royal Palace of Versailles.
Versailles.... the Royal Court of King Louis and Queen Marie Antoinette, Versailles..... the very centre of French society and fashion.
Who would have thought that ....Marie .... the lowly daughter of a Swiss housekeeper, would suddenly find herself living in the Palace of Versailles and in the prestigious position of tutor to Madame Elizabeth, sister of the King of France !....it was incredible.

Madame Elizabeth became very fond of modelling in wax. The young Princess had a pious, religious nature so she often modelled religious figures of Jesus and the Holy Family, figures and groups that she sometimes gave away to her friends.
resize rotate auto-fix remove red-eye crop add text see much more...
Tiny (100 x 75) Small (160 x 120) Medium (320 x 240) Large (640 x 480) More options
Left Right Flip Upside-down
print at Target photo prints photobooks posters mugs stickers photo disks and more …






Madame Elizabeth



Madame Elizabeth was indeed, deeply religious and utterly devoted to her brother King Louis 16th.... so devoted in fact that she refused offers of marriage so that she might remain close by his side.
Tragically the pious, devoted Princess was to suffer the same indignities and humiliations that her brother the King and Queen Marie Antoinette suffered.

Madame Elizabeth was with them during their imprisonment in the Tuileries Palace... she was with them on the disatrous "Flight to Varrenes " and she was with them during their imprisonment in the Temple.
She witnessed at first hand the sufferings of Marie Antoinette and her family.
In fact the very last letter that Marie Antoinette wrote... hours before her execution .... was to her sister in law... Madame Elizabeth ( although, sadly, the letter never reached her )

Tragically, the gentle, faithful Madame Elizabeth was guillotined on the 10th of May 1794.... she was aged 30.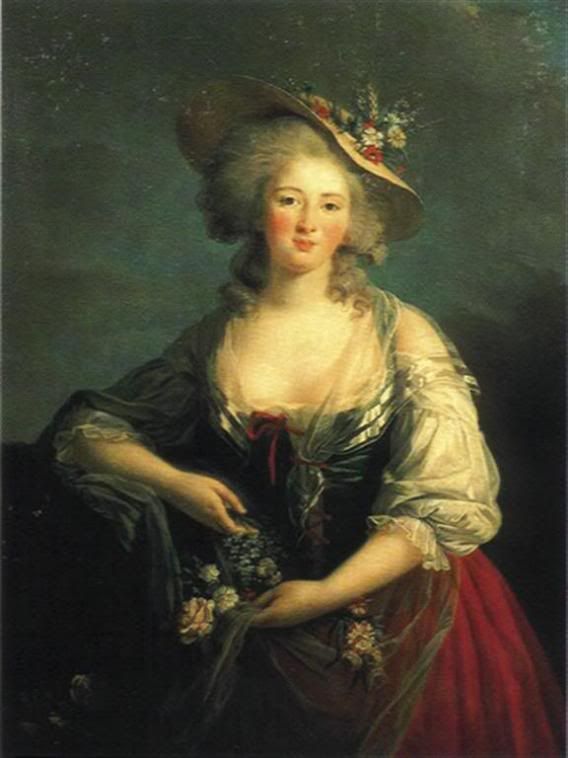 Madame Elizabeth