---
why not a section for mme tussaud and dr curtius ?
the swiss doctor seems to me to have been one of the most
dynamic and interesting men during that dramatic period of french history.
the doctor knew most of the players in the french revolution,
he met the great and the good, as did the young marie tussaud,
and they often made plaster casts of these famous people,
people like Voltaire etc
the doctor and marie were basically sympathetic to the royal family,
but as the revolution went on and became more radical and violent, they had
to hide their sympathies and pander to the likes of robespierre, marat and other extremists.




Dr Curtius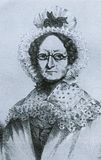 Marie Tussaud


Marie even lived at versailles for a number of years from
around 1780 teaching Mme Elizabeth wax modelling.
(Mme elizabeth, the youngest sister of louis 16th)

all in all I have to say that Mme tussaud and Philippe Curius are
two of the most fascinating people from that period of French history
and they are both ...of course .... swiss !


.